Accounts
Accounts & Tax Solutions
For those of you needing more than just an instant online filing fix, we also offer a compact range of extremely valuable Accounts & Tax Solutions
Tax50 like to keep things simple so we have three core principles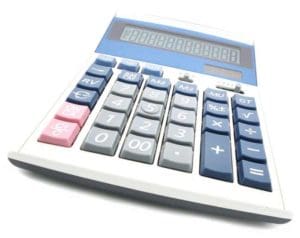 Communication: As we work remotely we need to have excellent channels of communication. You will find that your phone calls are always answered, your messages are always returned and you will receive a reply to your e-mails. 
Value: Our invaluable and revolutionary Automated Tax Return (SA100) at just £50.00 represents exceptional value for money when you consider the immense strategic importance of such a solution. You may find that the value for money you receive from our Accounts & Taxation Solutions far exceeds your expectations.
Convenience: We are a proactive team of accountants. This gives us an ability to be much more technical than most accountants. As a result of this you benefit from our varied and vast knowledge and experience of financial and accounting software and systems (including cloud based bookkeeping software). Other technical benefits include automated reminders you would receive for all of your important deadlines along with alerts when we require further information from you. This makes our revolutionary Accounts & Tax Solutions an invaluable tool in helping to make your life more efficient.
In addition to this We have a perfectly compact selection of Accounts & Tax Solutions that can cover all of your requirements no matter if you are a Limited Company, Sole trader or Partnership.
---
Charges and Fees for Our Solutions
Small Solution: This is for any company or trader who is not VAT Registered, so your gross turnover should typically be below £85,000 each year. This Solution includes:
Producing and Submitting Accounts - personal or company

Producing and Submitting Tax Returns - personal or company

Monthly Payroll Including Wage Slips - up to 5 employees each month

Processing of Monthly Employers Pension Contributions

Advice and guidance as required
The charge for the Small Solution is a flat rate monthly fee of only £100.00 + VAT per month
Medium Solution: This is for any company or trader who is VAT Registered, so your net turnover should typically be above £100,000 each year. This Solution includes:
Producing VAT Returns each quarter

Submitting VAT Returns to HMRC each quarter

Producing Quarterly Management Accounts

Producing and Submitting Accounts - personal and company

Producing and Submitting Tax Returns - personal and company

Monthly Payroll Including Wage Slips - up to 15 employees each month

Processing of Monthly Employers Pension Contributions

Advice and guidance as required
The charge for the Medium Solution is a flat rate monthly fee which starts from as little as £150.00 + VAT per month
Large Solution: This is for any company or trader who has a net turnover above £750,000 each year. This Solution includes:
Producing VAT Returns each quarter

Submitting VAT Returns to HMRC each quarter

Producing Monthly Management Accounts

Producing and Submitting Accounts - personal and company

Producing and Submitting Tax Returns - personal and company

Monthly Payroll Including Wage Slips - 15 employees or more each month

Processing of Monthly Employers Pension Contributions

Company secretarial services as necessary

Profit Extraction Strategies - seamlessly embedded in the accounts production process

Regular Quarterly Meetings - face to face meeting every three months

Advice and guidance as required
The charge for the Large Solution is a flat rate monthly fee which starts from as little as £500.00 + VAT per month